02/08/2019
FCC Construcción completes the construction of the "El Alamein" desalination plant (Egypt)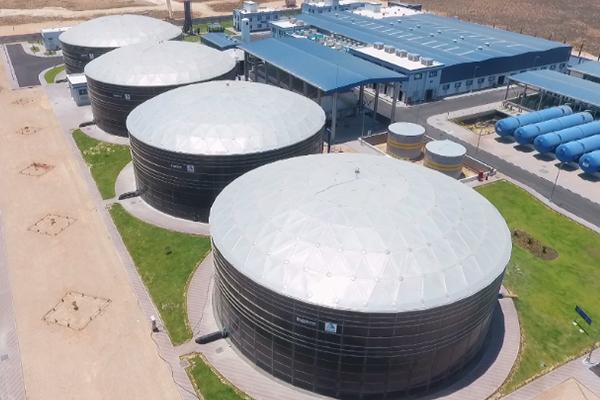 FCC Construcción has completed the construction of the "El Alamein" desalination plant, Egypt. The EPC contract (Engineering, Procurement, Construction, Commisioning), which includes a year of operation and maintenance, was awarded by the Egyptian Ministry of Defense, in 2016, to Aqualia, the water management company in which the citizen services group FCC (51%) and by the Australian ethical fund IFM Investors (49%). At the same time and taking advantage of the synergies of the group, FCC Construcción has developed the project execution.
The plant desalinates seawater using reverse osmosis technology. It is located on the Mediterranean coast of the country, in an area of growing tourism development. It will produce 150,000 m3 / day of drinking water, thus satisfying the strong water demand in the area. It is estimated that the plant built by Aqualia and FCC Construcción and operated by Aqualia, will serve more than one million inhabitants, which constitutes a real milestone, in an area with a severe shortage of water resources.
FCC Construcción has proven experience in the development of large civil infrastructures linked to citizens. It has built 74 Wastewater Treatment Plants, 11 Desalination Plants and 14 Drinking Water Treatment Stations. In addition to the El Alamein desalination plant, the FCC Group construction area participates in the construction project of the Abu Rawash wastewater treatment plant in Cairo, Egypt, as well as the Arraijan WWTP in Panama, or the WWTP of El Salitre in Colombia, among others.
We invite you to view the video summary of the El Alamein plant here.