22/05/2018
FCC Construccion completes the expansion of the Outlet Store shopping center in Alicante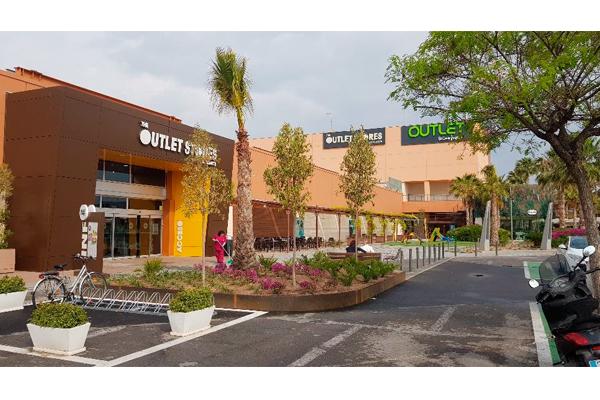 The construction area of the FCC Group has completed the expansion of the Outlet Store shopping center located in the municipality of San Vicente del Raspeig, Alicante. The action consisted in the demolition and remodeling of the interior spaces in disuse for its use as a commercial center. At the same time, different actions have been carried out in the areas in use and the exterior spaces next to the building have been remodeled. The work undertaken has achieved harmony between the new spaces and those already existing, homogenizing and integrating all of them in a single set.
The actions have provided the center with eighteen new shops and a restaurant, with an area of 3,600 square meters, their corresponding common areas of transit, rest and toilet area, including a room for lactation, all located on the ground floor . Likewise, a new access to the center has been enabled, similar to the existing one, green spaces have been created in both accesses and the garden area has been completely remodeled next to the north access, creating new green areas, rest areas and a playground children's.
With the opening of this shopping center will be promoted the generation of 200 new jobs, thus generating an incentive for the commercial activity of the area, already started with the reform implemented in a first phase also by FCC.