06/11/2018
FCC Construccion completes the construction project of the Eurostars hotel in Torre Sevilla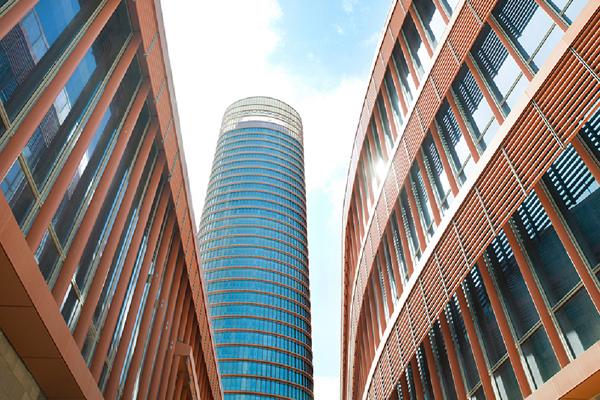 The construction area of the FCC Group has completed the construction project of the Eurostars hotel in Torre Sevilla. FCC Construccion executed the construction of Torre Sevilla, 180 meters high, to subsequently be awarded the adaptation and adaptation of plants 19 to 37 for hotel use, with a five-star category.
The project has had special technical uniqueness since it has been executed coordinating activities with office activities and services that were developed in the tower. As notable technical aspects it is necessary to highlight the adaptation of the evacuation ladder in the 37 floors of the tower, expanding the dimensions of it. The 19 plants for hotel use have been filled with lightened concrete and all the work has been carried out using the interior forklift.
The tower built by FCC, is the tallest building in Seville and Andalusia. It has 18 plants for offices and 19 hotel plants. It has the "Leed Gold" energy certifications and the Class A Energy Certificate, making use of photovoltaic modules that self-supply the building with solar energy. The interior temperature of the tower is graduated using a state-of-the-art VRV-IV system. All this allows a saving of 20% of the energy.
Office plants house 2,350 employees from companies in multiple sectors. The hotel housed in the tower, covers an area of 2400 square meters and has 259 rooms with panoramic views.
FCC Construccion has executed outstanding building infrastructures such as Torre Castellana within the financial complex of the four towers of Madrid, the León Museum next to the MUSAC, the museum of arts and sciences and oceanography of Valencia, the W hotel in Barcelona together with the hotel de las Arenas in Valencia and the Porta Fira in Barcelona among others.