FCC Construcción develops a training program for women in the "Road Improvement Los Chinamos-El Ayote" project (Nicaragua)
11/11/2019
FCC Construcción develops a training program for women in the "Road Improvement Los Chinamos-El Ayote" project (Nicaragua)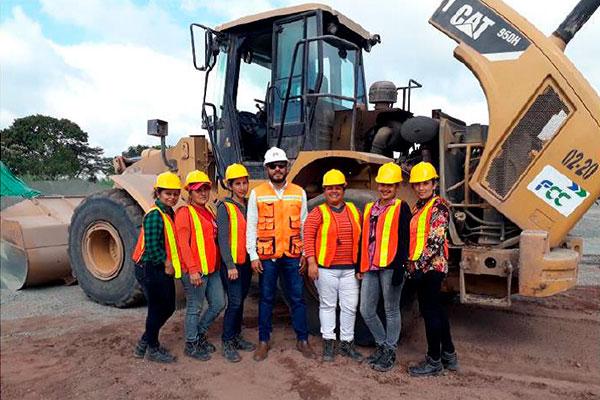 FCC Construcción develops a women's training program in the "Road Improvement Los Chinamos-El Ayote" project (Nicaragua).
Within the framework of an initiative for the generation of employment with gender equality, FCC Construcción and the Ministry of Transportation and Infrastructure of Nicaragua have promoted a women's training program.
The objective of the program is to provide skills, knowledge and skills to a group of women aspiring to be operators of heavy machinery, which allow their good performance in the operation of heavy machinery in civil projects.
The training was given to 36 women, and was developed in a training center with high international standards, duly accredited and certified by the manufacturers with the latest technological advances.
The training was developed according to the training program in which they began with heavy machinery simulators, such as Excavator, Tractor, and Loader. The practice of this training program was developed in situ in the execution of the Project "Improvement of the Los Chinamos-El Ayote Road".
FCC Construcción is a company committed to the local communities in which it operates. It is a company committed to local employment and the sustainability of resources, in compliance with the SDGs that support the business policy of FCC Construcción.