FCC Construccion Centroamerica publishes the awareness and dissemination video of the Code of Ethics and Conduct of the FCC Group
30/11/2018
FCC Construccion Centroamerica publishes the awareness and dissemination video of the Code of Ethics and Conduct of the FCC Group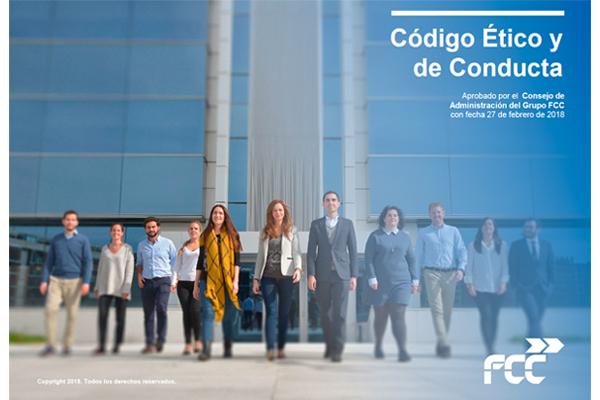 FCC Construccion Centroamerica publishes the awareness and dissemination video of the Code of Ethics and Conduct to all its employees.
The purpose of the Code of Ethics and Conduct is to promote that all persons linked to any FCC Group company are guided by behavior guidelines with the highest level of compliance with laws, regulations, contracts, procedures and ethical principles.
This Code is mandatory for all persons linked to any company of the FCC Group regardless of the contractual modality that determines their employment relationship, position they occupy or geographic scope in which they perform their work.
The conduct guidelines contained in this Code of Ethics and Conduct also affect all the investee companies and entities in which FCC has management control. Additionally, the FCC Group will promote the adoption of principles and values similar to those of this Code in those companies in which it participates, even without having control, as well as among its suppliers, contractors, collaborators and other partners.
You can see the video here.