FCC Construcción advances in the rehabilitation project of the different railway sections of the IV PanEuropeo corridor (Romania)
25/07/2019
FCC Construcción advances in the rehabilitation project of the different railway sections of the IV PanEuropeo corridor (Romania)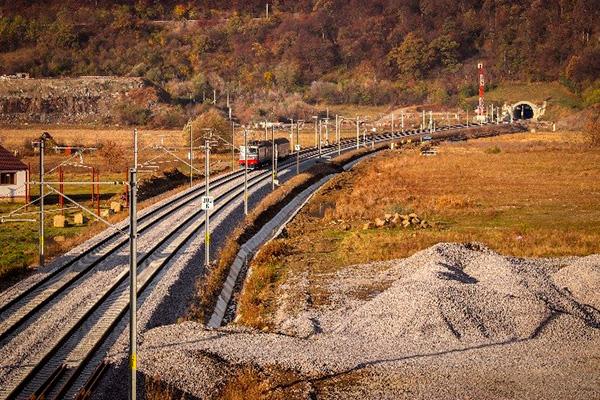 FCC Construcción advances in the rehabilitation project of the different railway sections of the IV PanEuropeo corridor, in Romania. Specifically in section 3: Gurasada-Simeria, executed by the companies FCC Construcción, Alstadi and the railway company of the FCC Group, Convensa, began its execution in October 2017. The project consists of railway rehabilitation, with an interval of 43 kilometers, six of which are redrawn, with three metal structures of central openings on the river Mures. This lot has reached a degree of progress such that it was the first section to open to traffic, in the month of June, one of the lines of the Deva-Mintia interval.
FCC Construcción and the new railway lines in Romania
The new projects, financed by funds from the European Commission, are part of the railway rehabilitation and modernization project in the European Transport Pan IV Corridor that crosses Romania. The sections include section 2: Km 614-Gurasada, consisting of sub-section 2a: Km 614-Cap Y Bârzava and sub-section 2b: Cap Y Bârzava-Cap Y Ilteu, as well as section 3: Gurasada-Simeria .
The set of the three works consists of the execution and modernization of 121.62 kilometers of railway track; 47 bridges; eight overpasses and seven underpasses; a tunnel of 659 meters in length; 19 stations and five outlets, as well as electrification work and the implementation of the ERTMS system (European Rail Traffic Management System).
PanEuropean IV Corridor
Considering the need to increase the speed of rail transport in the continent, the European Union is supporting the improvement of railway infrastructure, financing, through the Community financing programs, the rehabilitation of the PanEuropeo Corridor IV railroad that connects Dresden with Istanbul.
Crossing several countries, Corridor IV crosses the territory of Romania from the border with Hungary (Curtici) to the Black Sea (Constanta). Within this framework, the Romanian Railways Company (CN "CFR" S.A.) carries out a series of railway infrastructure modernization projects.
You can watch the video by clicking here.