FCC Construcción América develops a campaign to raise awareness and prevent breast and prostate cancer
11/11/2019
FCC Construcción América develops a campaign to raise awareness and prevent breast and prostate cancer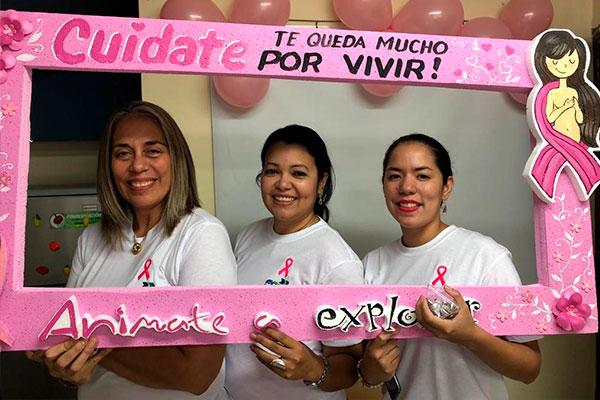 FCC Construcción América carried out during the month of October a campaign to raise awareness and prevent breast and prostate cancer, focused on all its collaborators, which are located in its subsidiaries in Panama, Costa Rica and Nicaragua.
During the campaign there were medical personnel who carried out training actions on prevention, risk factors, promotion of a healthy lifestyle, the annual practice of PSA exams in men and mammograms in women, as the main defense against cancer. In addition, different people who have survived the disease testified about the fight and the importance of prevention through annual check-ups as a defense mechanism.
Solidarity towards cancer patients, was another aspect of the campaign in Panama, since the collaborators of the different projects, made a large collection of essential items in the field of personal cleanliness, delivering donations to the Oncological Institute National (ION).
Importantly, prostate cancer is the second leading cause of death among men. In Panama, the most recurrent cases of cancer are breast, prostate, cervix, colon and skin. In addition, the ION counted up to 70,000 active files until September 2019, of which 4,000 are new cases.
FCC Construcción América, as a socially responsible company, once again reiterates its commitment to promote the health of its collaborators by carrying out this campaign where the importance of periodic examinations is highlighted, for the prevention of this disease.