25/10/2017
The Almonte viaduct, built by FCC, wins ENR Global Best Projects award (Bridges / Tunnels category)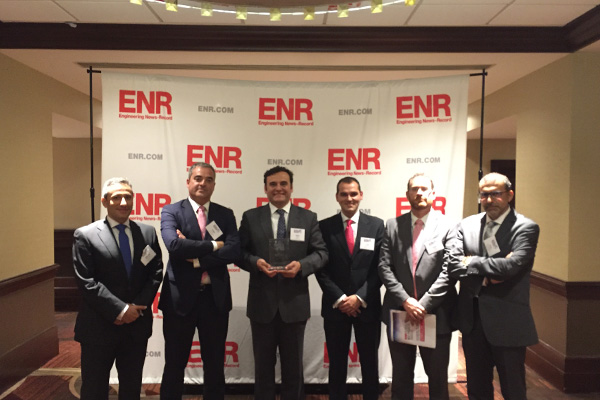 The Almonte viaduct, built by FCC, has been named as the winner of the fifth edition of the Global Best Projects awards of the international magazine ENR, in the bridges and tunnels category. The awards ceremony was held in New York on 23rd October, and was attended by Jesús De la Fuente, Pedro Vega and José Luis Del Valle from FCC Construcción and by Pablo Jiménez from Adif AV.
The viaduct was chosen by two panels of judges from a set of 23 projects, from 17 different countries and six continents. The jury analysed aspects such as performance in project works safety, the use of innovation, the quality of design and construction, benefits of the project to the local community as well as the diversity of project development teams.
The viaduct over the Almonte river, located between the municipalities of Alcántara and Garrovillas, in the province of Cáceres, represents one of the most important Spanish engineering works today. It has become a reference in the world of high speed rail due to its characteristics and dimensions.
With a length of 996 meters and a main arch span of 384 meters, it has set a world record for concrete arches used for high speed rail. Taking into account the global ranking of concrete arches for both rail and road use, it is the third largest in the world.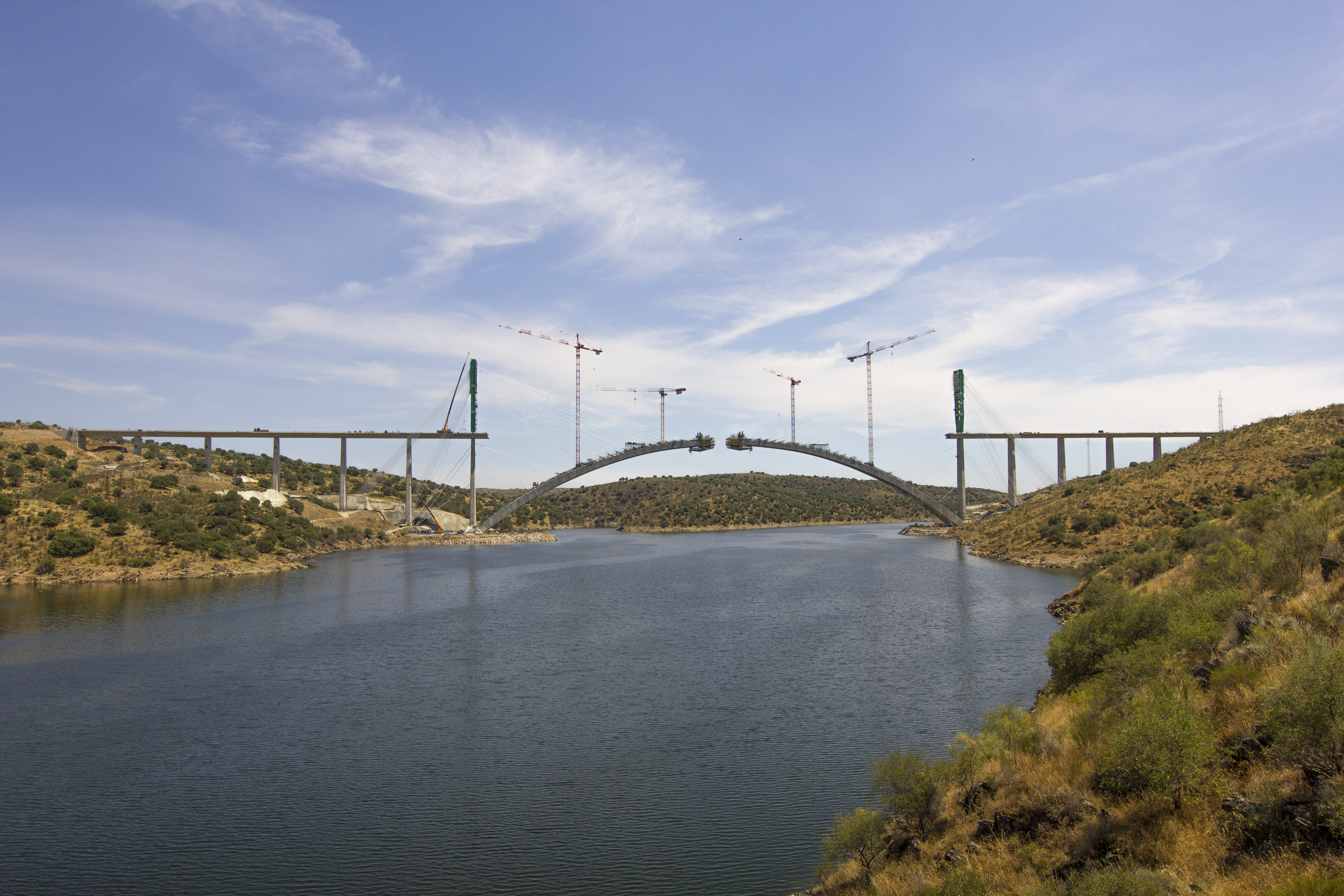 Within Spain, the viaduct represents a major leap as it exceeds the Contreras Viaduct in length, which previously held the record in Spain for concrete rail bridges of with an arc of 261 meters. It also surpasses the Viaduct of the Tagus River which is under construction and will have an arc of 324 meters. The Almonte viaduct represents a huge technical challenge that strengthens Spain's credentials in high speed rail infrastructure across the world.
The viaduct is located on the Madrid-Extremadura high speed line. The river Almonte widens significantly where it discharges into the Alcántara reservoir forming an important channel, which is why the viaduct was built at this point. The owner of the line is ADIF, the administrator of railway infrastructure in Spain. This section was designed by the association of companies IDOM and Arenas y Asociados, the latter being the designers of the viaduct. The construction was carried out by a joint venture formed by FCC Construcción and a smaller percentage by the Portuguese company Conduril. The detailed design of the viaduct and construction engineering was developed by FCC Construcción Technical Services.