The project "Variante de Vallirana (B-24)", executed by FCC Construcción, Award for Best Infrastructure 2019
16/10/2020
The project "Variante de Vallirana (B-24)", executed by FCC Construcción, Award for Best Infrastructure 2019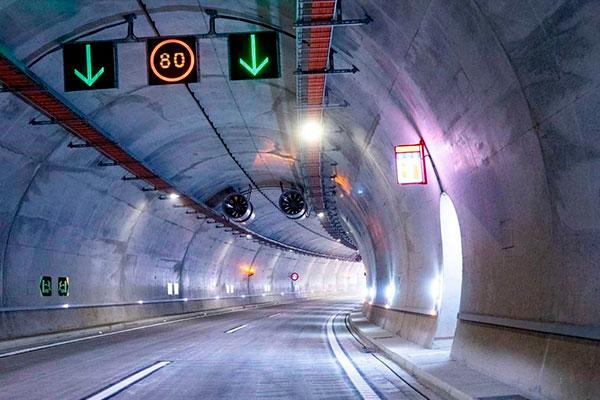 The project "Variante de Vallirana (B-24) ", executedby FCC Construcción, has got the award for
Best Infrastructure 2019. The award has been granted due to the technical difficulty, the
incorporation into the tunnel of security measures of last generation and environmental integration of the work.
The distinction has been awarded during the celebration of the fourth edition of the Awards
of Infrastructures, organized by the Advisory Council of Infrastructures of Catalonia and which took place in the auditorium of the Foment del Treball employers' association.
The jury also valued the improvement in mobility for users generated by the variant of Vallirana on an access road to Barcelona, since it prevents up to 19,000 daily vehicles, 4,000 of which heavy trucks - circulate through the center of the population.
This itinerary is created as a large capacity alternative to long and half distance that before was forced to circulate on the N-340, whose speed is limited to 50 kilometers per hour, has numerous intersections, zebra crossings and generated frequent withholdings.
Thanks to the new infrastructure, the neighbors have benefited from the decreased traffic and improved noise, pollution and increased road safety.