24/09/2021
The "Parque Mapocho Río" project, executed by FCC Construcción, shows 50% progress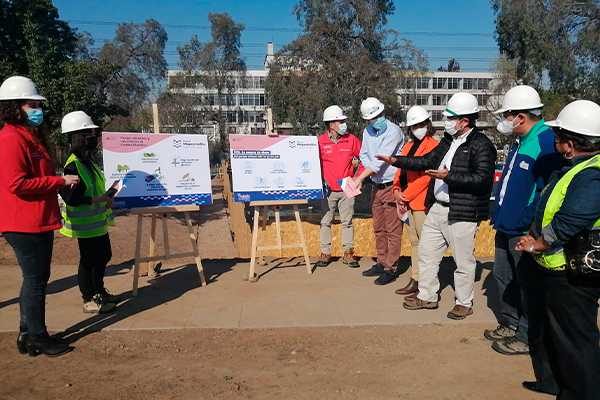 The "Parque Mapocho Río" project, executed by FCC Construcción, presents an execution progress of 50%. A group of authorities and social leaders, led by the Minister of Housing and Urbanism of Chile, Felipe Ward visited the project.
The minister highlighted the work of the construction company and thanked "all its workers for having started and carried out this project in the midst of a pandemic, with all the difficulties that this entails."
He also stressed that the park has been "designed, thought, worked and built with the neighbors. When one makes public policy decisions with the citizenry, the chances of being wrong are very low. Citizen participation is not just an input, it is the soul of any project ".
The design of Parque Mapocho Río was the result of more than 2,000 participations, distributed in 12 territorial dialogues, five consultations at fairs, three workshops with children and adolescents, and an online survey.
Mapocho Río is a project that seeks to recover and revitalize the southern bank of this river in the western sector of Santiago, in the communes of Quinta Normal and Cerro Navia. Upon completion of the project, it will have an area of 52 hectares in 9 kilometers in length.
It is the largest urban work project with green areas contemplated in the current program of the Ministry of Housing and Urbanism, and the second largest urban project at the national level. FCC Construcción five of the six sections contemplated by the park.