31/08/2018
The President of Panama makes the first train journey of the Metro Line 2 project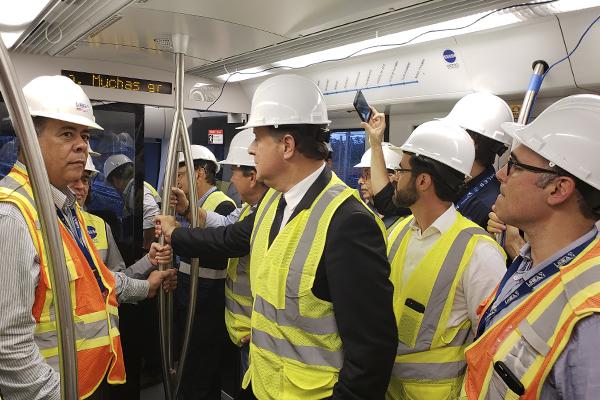 The President of Panama, made last August 29, the first train journey of the FCC Construcción project, Metro Line 2.
During the visit was traveled by train from the area of depots, located in the corregimiento December 24, to Las Mañanitas station, where it was possible to check the progress of the project, which currently reaches 84%.
The route taken, by the President and authorities along with members of the Metro Line 2 Consortium, is part of the testing phase of the project, which began on August 15 and will last until December. Each train on Line 2 will have the capacity to transport 1,000 users. They have been manufactured with the latest technology and equipped with internal CCTV cameras, video surveillance technology designed to monitor the activities of users.
The Línea 2 project of Metro Panama began in October 2015, and has generated more than 5,300 direct and indirect jobs, of which 40% are local. This infrastructure when put into full service, scheduled for April 2019, will benefit more than 500,000 Panamanians living in the eastern sector of the capital. The project has 21 kilometers in length and with 16 stations, which will hold 40,000 passengers at rush hour and will be moved with 21 trains. The estimated time of travel between San Miguelito and Nuevo Tocumen, once Line 2 is operational, will be 35 minutes. The trains will have the necessary facilities to be used, comfortably, by people with limited mobility.