The President of Chile visits the works of FCC Construccion, second access of Iquique and Alto Hospicio
26/06/2018
The President of Chile visits the works of FCC Construccion, second access of Iquique and Alto Hospicio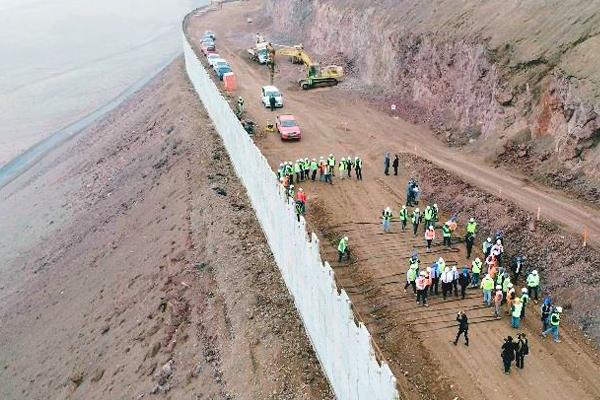 The president of Chile, Sebastian Piñera, visited last week the works that are executing the construction area of the FCC Group, consisting of the second access of Iquique and Alto Hospicio.
This infrastructure presents an advance of 66% and its main objective is to improve connectivity between the cities of Iquique and Alto Hospicio.
In total, there are 9 phases of the most important urban project built by the Chilean MOP. The first phase ends in 2019. Stage 3, executed by FCC Construccion, is the most important and is in full activity phase. At present, more than 170 people work and the investment amounts to almost 19 billion pesos, financed by the Ministry of Public Works and the Regional Government of Tarapacá, through the National Fund for Regional Development.
The Second Access will improve travel times, road safety and the quality of life of the inhabitants of the Tarapacá Region. In addition, it will consolidate a new road that will optimize connectivity between both cities, giving continuity to the South Beltway, between the El Pampino roundabout and Route 1. Also, for greater user safety, the Second Access contemplates mesh with projected concrete and Anchors to support the slopes and modern reinforced earth type retaining walls to stabilize the earth mechanically in the face of the possibility of future earthquakes, learning from the experience of the earthquakes on April 1 and 2, 2014.