26/09/2016
Construction works resume on the Sagunt Business Park, constructed by FCC
The construction works on the urban development of the Sagunt Business Park, which commenced in August 2005 and covers three million square metres of developed area, include the undertaking of interior accesses, general accesses, infrastructures, facilities, medium and low voltage installations, lighting networks, and telephone and communication networks.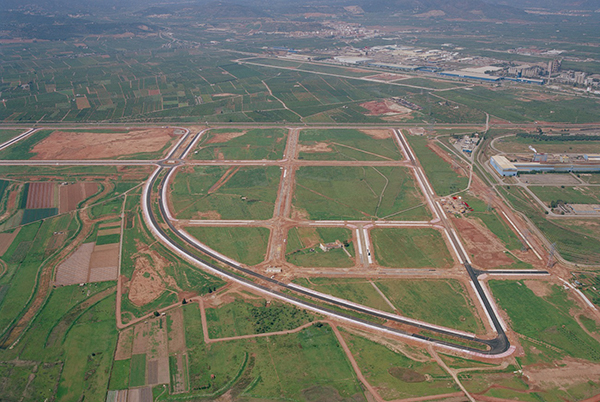 The construction works on the Sagunt Business Park were halted in March 2007 due to amendments made in the UE-4 order. As such, a contract addendum was signed in August 2016, which includes units of work pending completion and new units, increasing the total value of work pending completion to €4,415,992.90.
The UE-4 Development Unit covers a surface area of around 1,022,587 m2. The works include the undertaking of the following: demolition and earthworks; lakes and channels; a perimeter path; an industrial, fire extinguishing and drinking water supply network; wastewater and rainwater networks; medium voltage electricity installations; transformation centres; low voltage electricity; street lighting; telephone and communication networks; a gas network; road surface, pavements and street furniture; signage, irrigation and the servicing of already completed units.
With 88% of the total works completed, including the main contract and the current addendum, 12% is now pending completion. The work pending is to be carried out within 8 months, the countdown of which began on 13 September 2016 with the signing of the Layout Document.