19/05/2020
FCC Group launches its new app: FCC360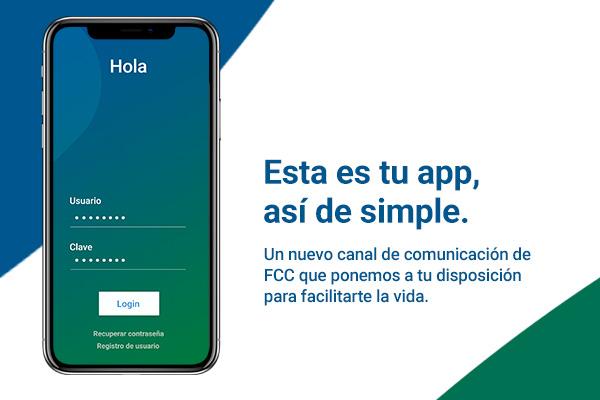 FCC Group has taken a step further in its commitment to new technologies and has launched its new app, FCC360, a tool that will make the lives of the teams working at FCC easier.
FCC has launched the app to take one step further in its commitment to invest in innovation, aimed at improving the competitiveness of its teams and of the company as a whole.
The FCC360 application allows its users to efficiently roll out many different ordinary management processes at a lower cost, and to keep the Group's community of employees informed and connected. For example, FCC employees can download their online payroll, personal income tax certificate and make many other queries with a single click, such as requesting and managing holidays or booking rooms. In addition, they will receive up-to-date information with the FCC Group's latest news, internal communication campaigns, competitions for employees and various sports and health activities promoted by the company.
Likewise, with FCC360, the company places a deeper knowledge of the FCC Group's DNA (mission and values) and access to the Campus, the company's virtual university, at the service of the new digital worker model.
It is an agile, user-friendly and easy to use app. To start using it, FCC Group employees simply have to download the mobile application and register with their email address and password.
The ease of developing applications and the wide mobility of our society has allowed the company to achieve a life-long dream, which involves bringing the entire community of FCC employees together. This is the first time that the company reaches all workers online, so this channel will allow it to strengthen internal communication with them.
With FCC360, FCC Group employees will be more connected than ever, sharing projects and their future from the palm of their hand.