The EUIPO building, built by FCC Construccion, obtains the certificate of conformity for accessibility in the building
14/03/2018
The EUIPO building, built by FCC Construccion, obtains the certificate of conformity for accessibility in the building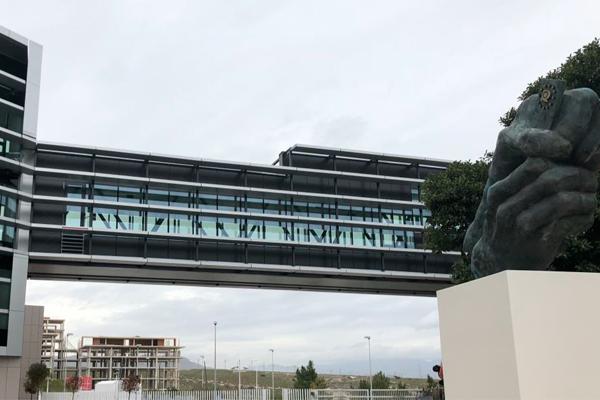 The Phase 3 project of the EUIPO headquarters, built by the infrastructure area of the FCC Group, has obtained the certificate of conformity for accessibility in the building, according to the particular regulation for the certification of the accessibility of architectural projects and execution of the Built environment, according to the UNE 170001-1 Universal Accessibility standard.
The process of evaluating the universal accessibility of a built environment in the process of construction requires a series of inspection activities of the highest level, which ensure that the construction process is completed without surprises.
To do this, the following evaluations were made: evaluation of materials, evaluations related to design change and field evaluations (all aspects related to accessibility in the building were evaluated).
The certificate was issued on February 5, 2018, and its scope includes accesses and routes; the communication channels; the finishes (floor and walls) and holes (doors and windows); the facilities and systems; equipment and devices, and common spaces.