17/10/2018
Fast Consortium, led by FCC, to build two additional stations to Line 4 of the Riyadh Metro Project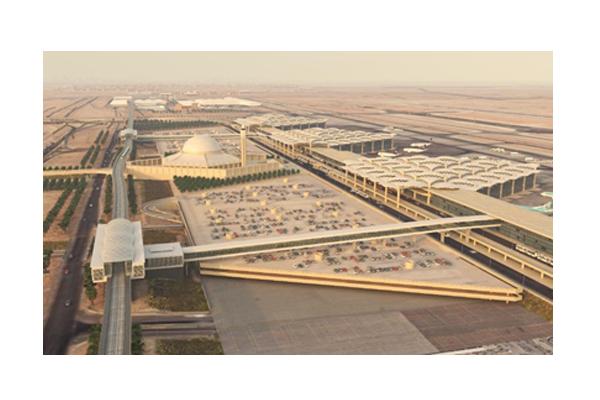 The FAST Consortium, led by FCC (and including companies Samsung (S. Korea), Strukton (Netherlands), Alstom (France) and Freysinnet (Saudi Arabia), will extend Line 4 of the Riyadh Metro by two more stations serving King Khalid International Airport ( KKIA).
The extension includes the construction of a 1.5 kilometer long viaduct and two elevated stations with direct access, via elevated footbridges, to terminals 1/2 and 3/4 of the international airport of the capital of Saudi Arabia. In this way, Line 4 of the Riyadh Metro will connect directly the future financial center of the city (King Abdullah Financial District - KAFD) with the KKIA, which makes it a key corridor for the development of Riyadh urban transport. The execution of the associated stations and infrastructures by the FAST Consortium will enable passengers to benefit from a direct transport link to the airport.
The FAST Consortium builds Lines 5 and 6 of the Riyadh Metro, in addition to the aforementioned Line 4, which is a milestone for Spanish engineering as it is the most important infrastructure contract in history for a company in our country. Currently the progress of the project is on-going, reaching milestones as significant as the electrification of the depot for Lines 4 and 6, which recently allowed for the first test of the trains in automatic mode.