16/07/2018
Convensa enters the digital environment with its new corporate website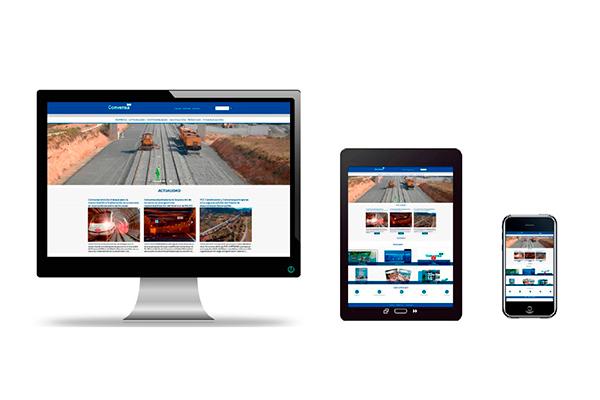 Convensa, Contratas y Ventas, a company specializing in the execution of railway works, has just published its corporate website (www.convensa.es), aimed mainly at the company's interaction with its main stakeholders.
The project, started in January 2018, has been fully developed with internal resources, which has meant zero cost for the company. The new website has been published under the LifeRay environment and offers an intuitive navigation and a quick visualization of the experience and capabilities of Convensa.
With extensive experience of more than 30 years in the sector and a large fleet of own railway machinery, the company that is part of the FCC Group has an exceptional human team formed by great professionals, which allows you to approach with total guarantee any project railway that I had to face.
Convensa performs work of study, design, construction and monitoring of new and existing works; maintenance of lines and facilities in operation; and advice and support in everything related to railway matters.
We invite you to visit their new corporate website at www.convensa.es.