null
FCC Construcción becomes the first Spanish construction company to verify its carbon footprint in 70% of its activities
18/09/2020
FCC Construcción becomes the first Spanish construction company to verify its carbon footprint in 70% of its activities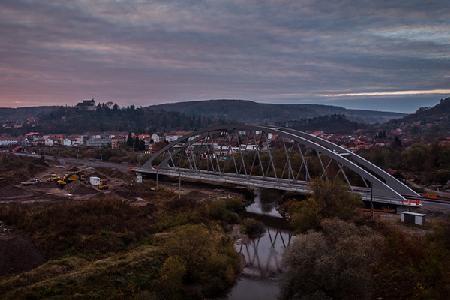 FCC Construcción has become the first Spanish construction company to verify the carbon footprint by a third party of more than 70% of the emissions of its national and international activities, and in more than half of the countries in the world in which it operates.
During this fiscal year, the CO2 emissions reports of 12 countries in which the company operates internationally have been verified by a third party: Spain, Portugal, Romania, United Kingdom, Nicaragua, Costa Rica, Panama, El Salvador, Mexico, Colombia, Chile and Peru.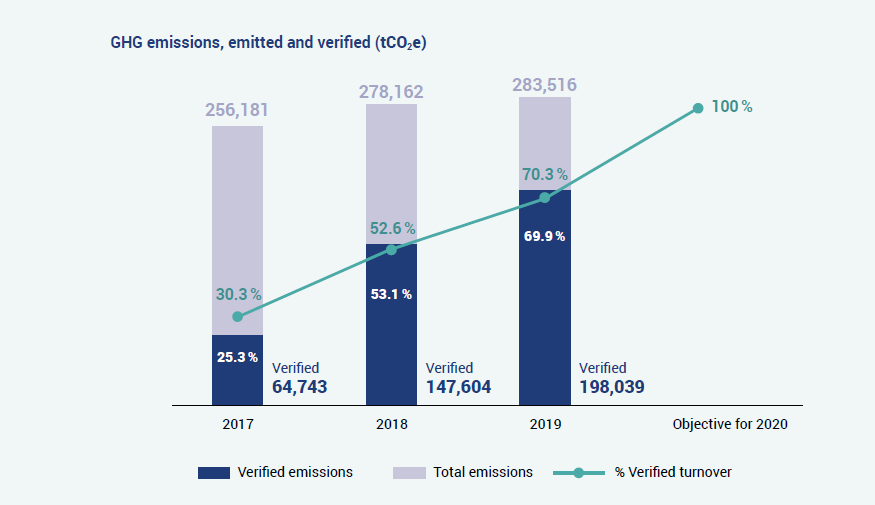 FCC Construcción began its Climate Change Strategy in 2010, with the design and implementation of a protocol for the quantification of Greenhouse Gas (GHG) emissions under construction. Since then, the company prepares and verifies its GHG emissions report annually, being the first Spanish construction company to have it verified by an independent third party and counting, since 2012, with the Carbon Footprint certificate "Environment CO2 verified", which certifies both the accuracy of the calculation and the inclusion of GHG management in the organization's system and strategy.
This initiative was awarded in 2012 with a second prize in the category "Management for sustainable development" of the European Environmental Awards, awarded by the Entorno Foundation.
FCC Construcción established among its 2017-2020 Management Objectives a specific objective related to climate change. Specifically, it was proposed to extend the verification of the Greenhouse Gas (GHG) emissions inventory to the international level, since from 2010 to 2017 only the carbon footprint of the centers located in Spain was verified. FCC Construcción published in 2017 its strategy for the fight against climate change. Likewise, from 2018 to 2020, the organization's emissions quantification methodology has been disseminated among its own personnel, to make them aware of the importance of the annual GHG Emissions report; Specific emission factors have been compiled for the different countries and the different GHG sources and internal controls have been established to ensure the quality of the inventory activity data, among other actions.
The work to achieve this objective has meant that the company's latest verified GHG emissions report quantifies the GHG emissions produced in 12 countries in fiscal year 2019, which implies verifying 70.3% of the company's activity. FCC Construcción and 69.9% of the organization's GHG emissions.