La obra de los túneles de Bolaños, ejecutada por FCC Construcción, finalista en los premios NCE Techfest 2017
21/06/2017
La obra de los túneles de Bolaños, ejecutada por FCC Construcción, finalista en los premios NCE Techfest 2017
La obra Túneles de Bolaños, correspondientes a la Línea de Alta Velocidad Madrid-Galicia, ha sido seleccionada en las categorías de "Innovation of the Year: Smart Materials" en los prestigiosos premios de la publicación New Civil Engineer TechFest 2017.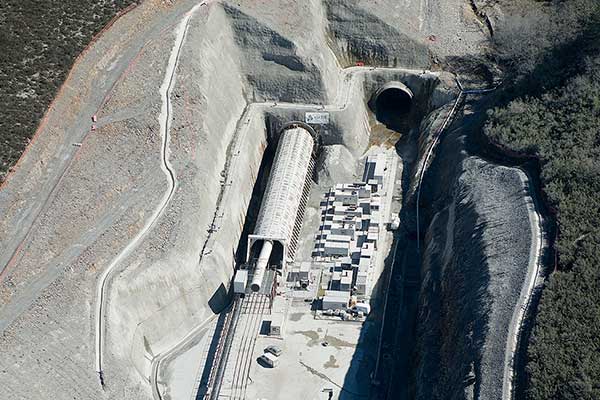 El anuncio fue publicado el pasado 19 de junio, en la web del comité organizador de los premios. Los ganadores serán anunciados, en Londres, el próximo 14 de septiembre.
La obra comprende la ejecución de dos túneles paralelos de vía única de la Línea de Alta Velocidad Madrid-Galicia, con una longitud de 6,7 kilómetros cada uno.
De la línea del Eje Atlántico de Alta Velocidad, FCC Construcción ha ejecutado más de 99 kilómetros, desarrollando proyectos tan singulares como el túnel de Vigo-Das Maceiras de 8,5 kilómetros de longitud.
FCC ha realizado más de 700 kilómetros de alta velocidad, lo que supone un 32% respecto a la totalidad de líneas de alta velocidad ejecutadas en España.
Más información sobre estos premios: https://techfestawards.newcivilengineer.com/